Multi-Tool Robot Arm Z3000
Multi-Tool Robot Arm Z3000
---
30-day money-back guarantee
Free Shipping in U.S.
Buy now, get in 2 days
---
Robot industrial diseñado para mecanizado con gran versatilidad de espumas en la industria.
Designed to be compatible with a wide variety of tools, making it suitable for any job.
Provides a firm foundation for the automation of the future. Reduces automation integration, maintenance and upkeep costs. Also increasing the efficiency and long-term flexibility of the systems.
Una de las principales ventajas del uso de robots en este ámbito es su gran flexibilidad. Una sola unidad puede equiparse con varios cabezales y utilizarse en distintas fases del proceso de fabricació, como por ejemplo se puede utilizar con una fresa de mecanizado normal, pero tambiens e puede utilizar con un modulo de hilo caliente para realizar cortes.
Easy to operate and maintain.

5/6 axis to acces any posible angle and leave the best finish.

Continuation of proven PC-based control technologies.

Fast and simple operation thanks to the continued use of familiar operator control concepts.

Real-time communication between dedicated control processes.

Central core services for maximum data consistency.

Designed for 340 VAC

Maintenance-free cooling and without filter mats.

Máximo rendimiento en el menor espacio posible.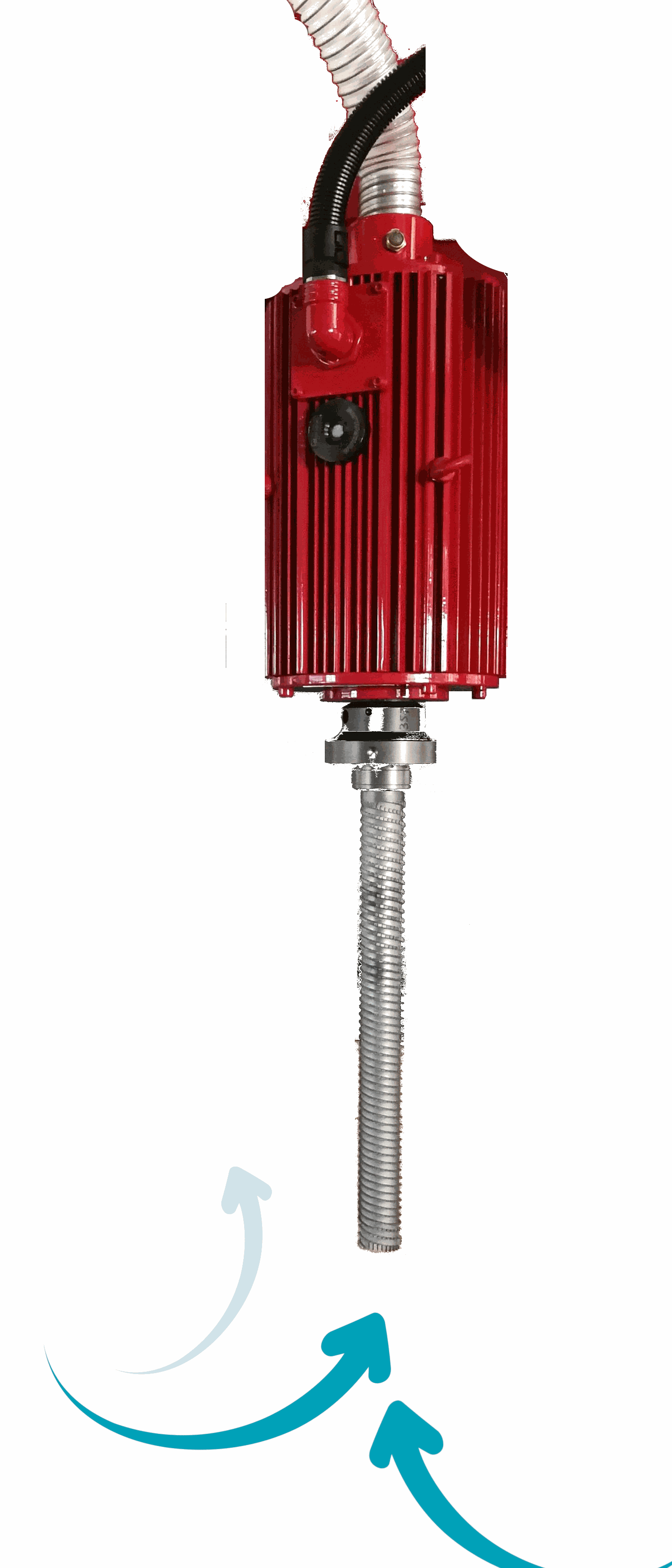 Motores con aspiración Intergada

En el mecanizado de espumas los residuos siempre se convierten en un problema a tener en cuenta.

Nuestros mandrinos de eje hueco, utilizan fresas que al ser tambien huecas, permiten la salida de viruta a través. Es por esto que se puede instalar el sistema de aspiración directamente sobre el mandrino, aspirando y retirando en el acto así todo el material mecanizado.

Multi-Cabezal
Esta máquina dispone de varias herramientas para realizar el mecanizado de forma más eficiente  más rápida, puesto que incluye un cabezal de corte de hilo caliente para cortar los bloques de material a una medida que se aproxima más a la medida final.Reduciendo el tiempo de corte drásticamente.